Back in the "old'n days" of the 18th and early 19th Century, gunpowder was often measured in drams. Today, this measurement has largely fallen out of use, but understanding it can be helpful in deciphering historical documents and when using reproduction measuring equipment. So what is a dram?
The answer is very simple. A standard measure of 1 pound's weight is composed of 16 ounces. Each ounce is composed of 16 equal parts…or drams. And thus because a pound of gunpowder contains 7000 grains (a volumetric measure), each dram is equal to 27.3 grains.
You can practice your knowledge (or showoff a little at your next shooting event) when you use one of Veteran Arms LLC's reproduction Hawksley Style Powder Flasks. These flasks have a 4 of 4 graduated dispensing spout that adjusts to four settings from 2.5 to 3.25 drams, or approximately 68-89 grains.
Here at Veteran Arms LLC, we often get questions about the bore diameters of our muskets - specifically 68 vs 69 caliber for the French muskets and 74 vs 75 caliber for British muskets as well as appropriate ball diameters.
During the bicentennial of the American Revolution, several companies began reproducing replica muskets. The caliber settled upon for the reproduction British muskets was 75 caliber - or about middle range for original pieces, and 69 for French pieces. These supposed "correct" calibers stuck and have been oft repeated almost to the point that they are accepted as the only correct bore sizes. The truth is that forging and machining processes were not nearly as accurate during the 18th and early 19th century and the weapons produced during that period were designed to fall within an acceptable tolerance range.
For the British Brown Bess (and all other weapons with what was called "musket bore") the piece was to have a bore diameter of from .73-.79 inches. In fact, most original pieces existing today have bore diameters from .77-.78 inches. These wide tolerances didn't matter because the balls issued for the piece were significantly smaller than the bore diameters with the median being about .693. Even so, each solder was to test his cartridges upon issue to see whether the balls issued would slip easily into the bore of his musket while still wrapped in their papers and, if not, to either swap them with another man or set them aside to be hammered out of round enough to pass or broken and recast.
The same was true of French muskets like the Charleville. Again, the caliber settled upon approximately 40 years ago was a median caliber - i.e. .69 for reproduction muskets. However, the French government during the 18th century specified the acceptable bore tolerances for muskets to be from .666-.711 inches and for balls for those muskets to have a size of 18-20 "Balles a la livre" or .629-.652 diameter with most existing examples being about .643. Ditto the 1795 Springfield musket which was a copy of the French Charleville Musket.
The bottom line is that 74 caliber is a historically accurate bore diameter for a Brown Bess, and 68 caliber is a historically correct bore diameter for a French weapon of "musket bore" - ie a Charleville or similar American weapon like the 1795 Springfield.
This past year, Veteran Arms LLC was pleased to have the opportunity to supply numerous film productions with historical arms, uniforms, equipment, and other services.
Some of the exciting projects that we worked on included the film entitled, Washington's Armor. This production, set in the 1750's, is about young George Washington's military adventures during the run-up to and beginning of the French & Indian War. Veteran Arms supplied over 150 muskets and pistols, 200 complete uniforms and accoutrements sets, and on-set armorer services for the show. It is due to premier on President's Day.
Also set in the mid-1700's, Veteran Arms supplied guns, equipment, uniform items, props, and set dressing for the film The Battle of Bushy Run. Among other items, Veteran Arms supplied an entire military camp of 70+ tents, complete with marquee and officers tents, camp hardware and furniture, and complete cook and mess sets.
Although a little outside of our usual sphere of work, Veteran Arms provided wardrobe for 40 extras portraying ISIS terrorist fighters for the upcoming action flick Warhorse One by Director Will Kaufman.
Cadets and officers in the upcoming film The Pale Blue Eye will be sporting swords and uniform accessories from Veteran Arms. West Point in the 1830's is the setting for the feature, which stars Christian Bale and Robert Duvall.
Several other productions are worth mentioning including Andrew Huggin's, The Hornet's Nest set in the Revolutionary War, and Wilderness Road a film set in the 1790's along the Natchez Trace, both still in production.
Right now, we are in talks with several shows that are in pre-production, and we are looking forward to what the new year brings.
Of course, if you are working on a film or television production and are looking for historical guns, uniforms, equipment, props, consulting, or other services, please do not hesitate to contact us for more information on how we can assist.
Beginning in 2022, Veteran Arms LLC has signed on as the flagship dealer for American Hasta brand firearms. American Hasta is a new name in the historical firearms industry and is in the process of launching a new line of high quality, historically accurate, reproduction weapons. Featured on our homepage is the first in a series of weapons to be released over the coming year. It is a reproduction of an Early Medieval Handgonne of the type that would have been in use during the early through middle 1400's. The piece is entirely American made of USA sourced materials.
Other pieces coming soon from American Hasta are a Revolutionary War Period Charleville Musket, Early American Colonial Matchlock, and a Brown Bess. Keep an eye on our website for the latest updates and opportunities to be one of the first to obtain on of American Hasta's new products.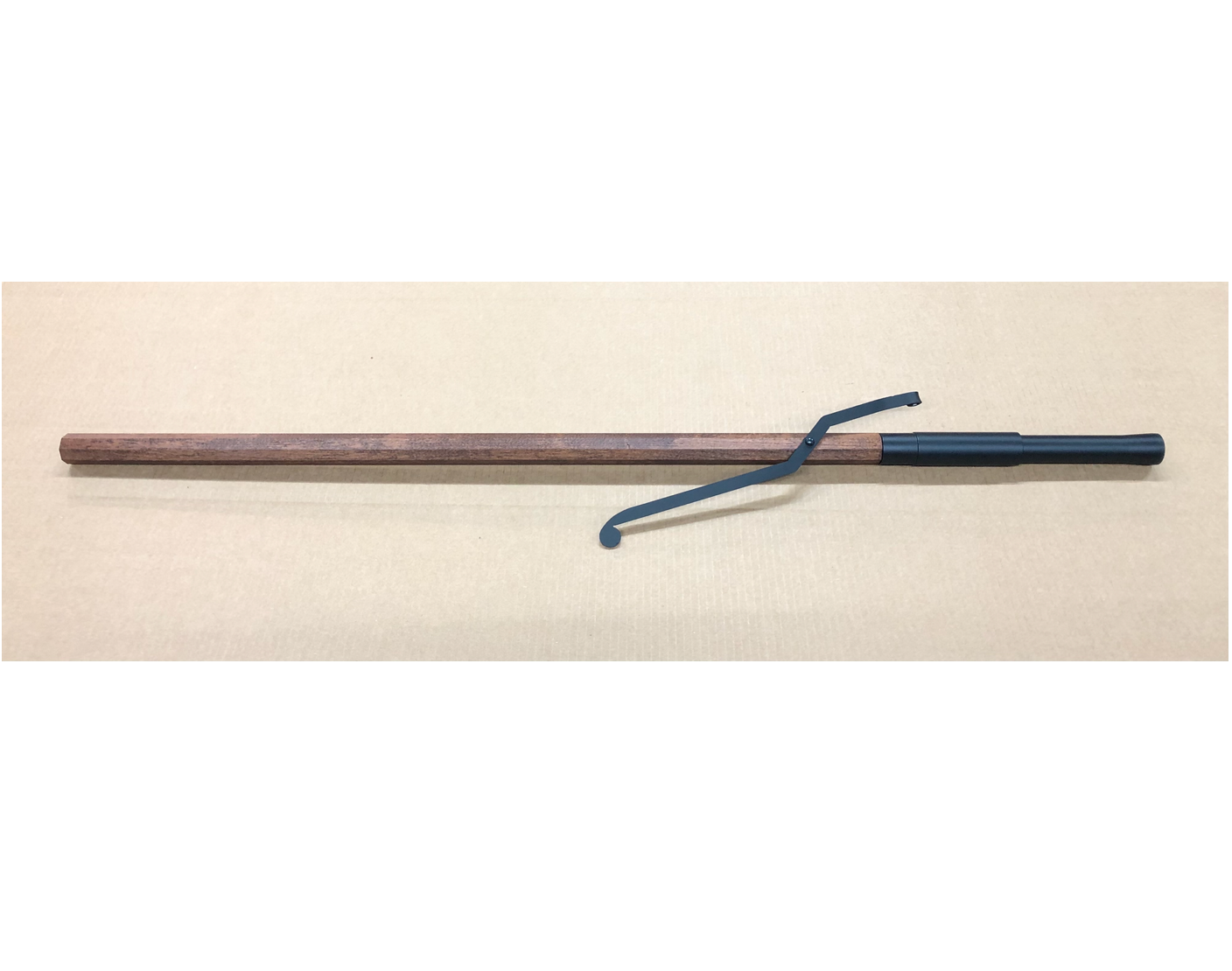 Veteran Arms LLC is pleased to be kicking off 2022 with a brand new website and an expanded catalog of historical military weapons, uniforms, and accessories from the muzzleloading era.
Returning customers will find the new website to be much easier to navigate, and the checkout system much more streamlined and user friendly. The new notifications system will automatically inform purchasers of their order status during each phase of order fulfillment, and the new order tracking system will allow customers to view their order's delivery status either via e-mail updates or through the website. The ability to be notified automatically when an out of stock item returns to our inventory is also a welcome addition, as is also the Featured Products section where will be displayed new, custom, or one-of-a-kind offerings. And there are more new items arriving weekly, so check back often for all the latest.
Finally, we are working hard to get back to normal after very serious COVID related impacts to our operations in 2020 and 2021. We are steadily working to rebuild our weapons inventory and fill the last of the backorders taken during that time. Although many of our suppliers are still dealing with virus related materials and labor shortages, government restrictions, shipping and logistics problems, and other impacts, we hope that these will be fully resolved in the coming months.
On behalf of everyone here at Veteran Arms LLC, we hope you enjoy our new website and we look forward to servicing your historical arms and equipment needs.